Oracle Commerce
Flexible platform, open, services-oriented architecture, multisite framework, and ability to re-use components, assets and custom integrations across channels have enabled customers around the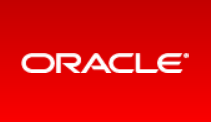 world to push the boundaries of digital experience management. Oracle continues to invest in substantial product enhancements around usability, mobile, productized integrations, and more.
Oracle Commerce Experience Manager
Allows organizations to deliver always-relevant customer experiences that adapt to every buyer, using real-time clicks in conjunction with customer and product data and any related business rules to return an entire experience that engages each user.
In addition, Oracle Commerce integrates with any technology in a business's commerce ecosystem to enrich and enhance selling experiences.  The solution is built on flexibility and extensibility, so regardless of the technologies businesses own or will invest in in the future, Oracle Commerce is built to leverage content and data coming from external systems on an ongoing basis.
Oracle Commerce Merchandising
Delivers the most advanced Product Catalog Management, Promotions, Site Management, and Personalization capabilities on the market.  Oracle Commerce Merchandising puts full control over the merchandising process directly into the hands of the business users, including product catalog and asset management, pricing and promotions, customer segment and profile management, and site definition. Businesses can respond more quickly to rapidly changing consumer and business demands, with easy-to-use business tools that minimize clicks to product catalog, promotions, personalization and multisite management. With a large selection of out-of-the box templates, marketers and merchants can gain control without being dependent on IT.
Oracle Commerce Service Center
Streamlines customer service and integrates all customer touch points to help you increase customer satisfaction and loyalty, while reducing the cost of customer service. With faster problem resolution and a personalized, consistent experience across multiple channels, businesses can deliver the best possible customer service experience and drive repeat business to their commerce sites.[/vc_column_text][/vc_column][/vc_row]